Contemporary Marble Collectible Design
Origin is a low table made from white Carrara marble, produced in Italy. Origin is a continuation of Emmanuel Babled's exploration into producing new interpretations of classical materials and techniques. The heavy stone alludes to a perception of lightness.
Click here to request Babled's catalog with technical information.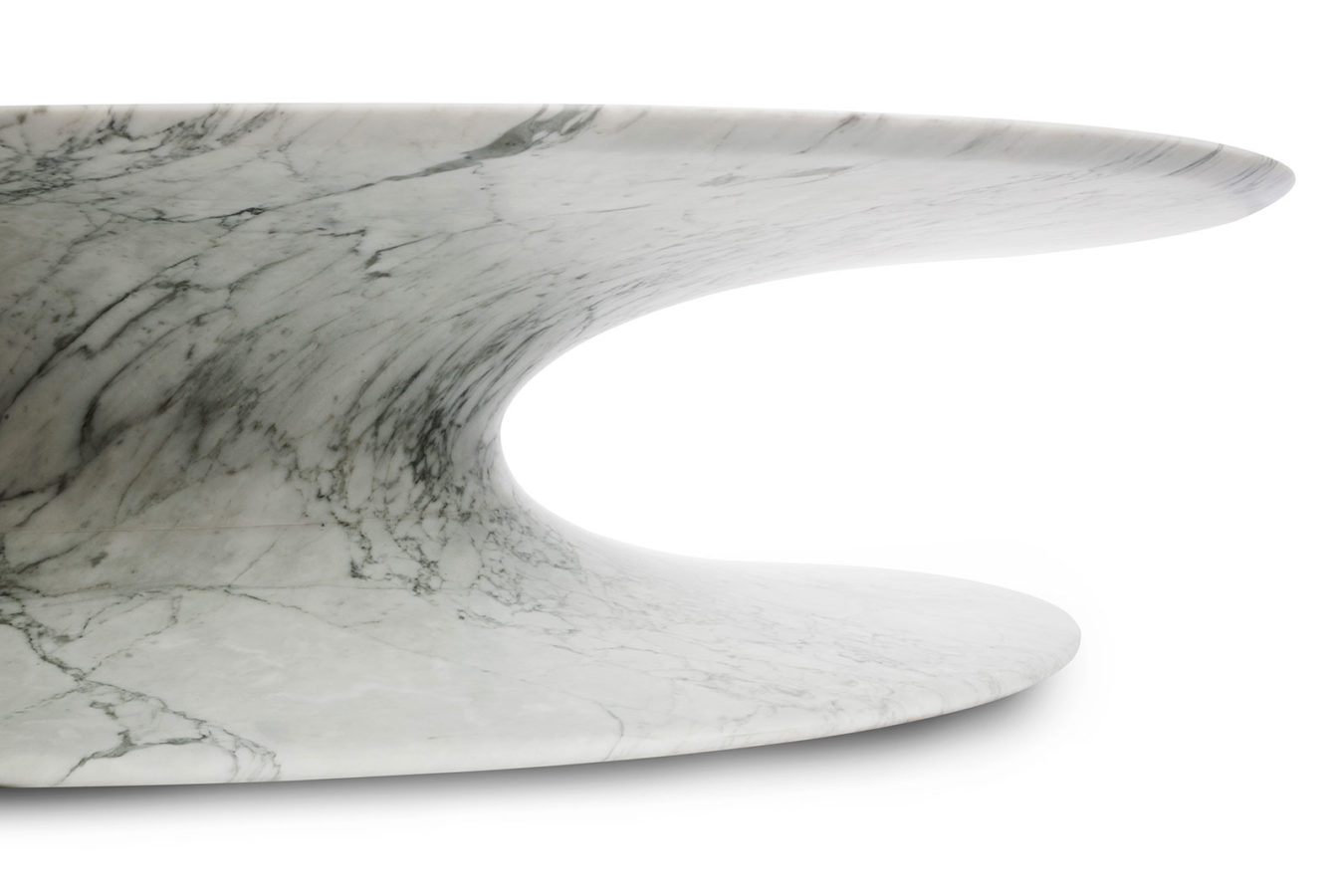 Curved around the structure itself, the thin marble appears skin-like, tense and tight. This method allows the inside to become the outside, while the outside transforms inwardly. This creates a soft hole, the navel…the origin.