A Modern Natural Wood Cabinet
The Arcana collection is a tribute to the know-how of high-quality cabinetwork. Inspired by the Wunderkammer concept, the outer surface of the monolithic walnut cabinet has a powerful angular relief pattern. The inside conceals a secret interior in curly maple.
Click here to request Babled's catalog with technical information.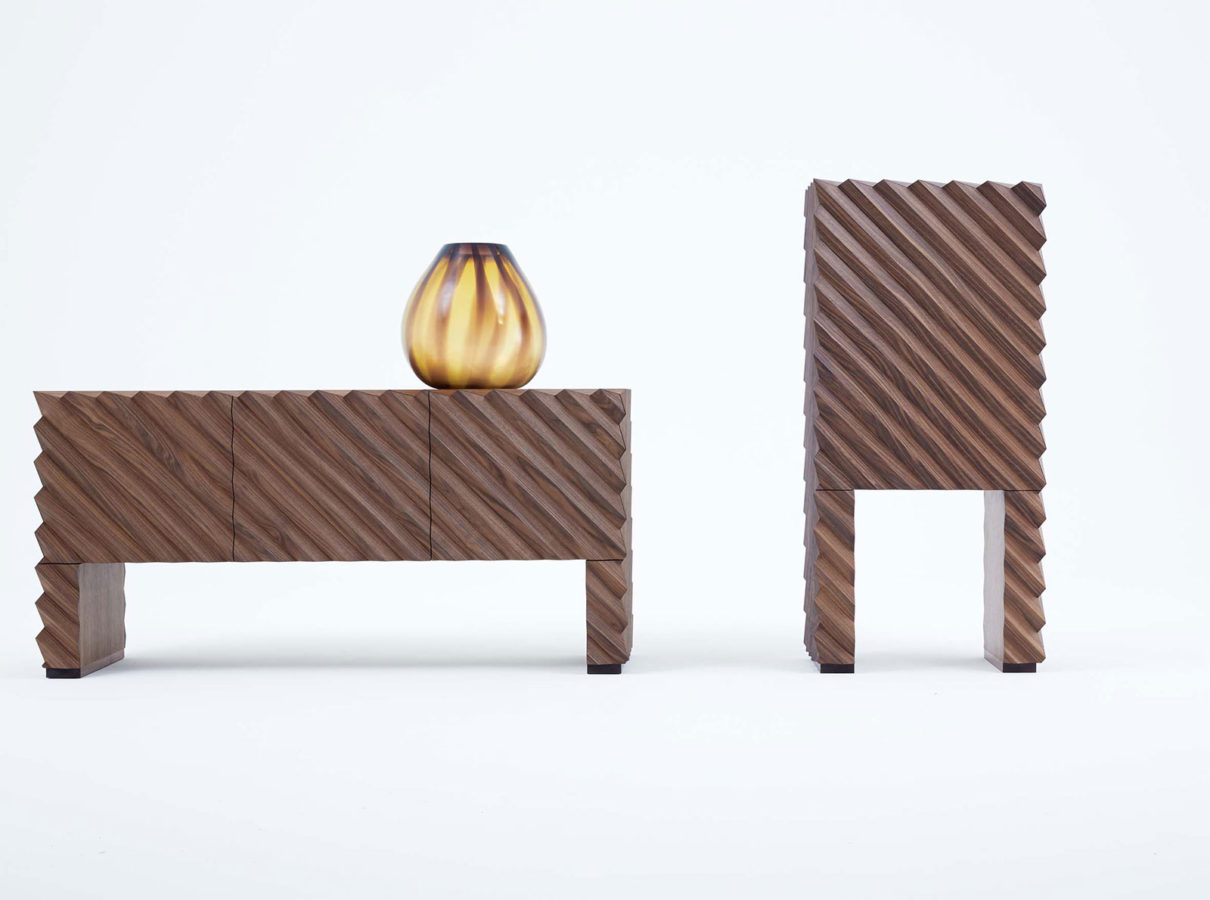 The Arcana series investigates the classic furniture model of the cabinet, using ordinary dimensions and conformations, yet introducing an unexpected sculptural dimension. Produced in collaboration with the master cabinetmaker Anders Lunderskov.