Contemporary Tables Design
The Etnastone collection (dining, coffee, side tables and gueridon) is named after the Sicilian volcano, a reference to the traditional craftsmanship in lava stone and ceramics found in the town of Caltagirone. This is one more case where Emmanuel Babled testifies to his bond with pure techniques existing only in one place.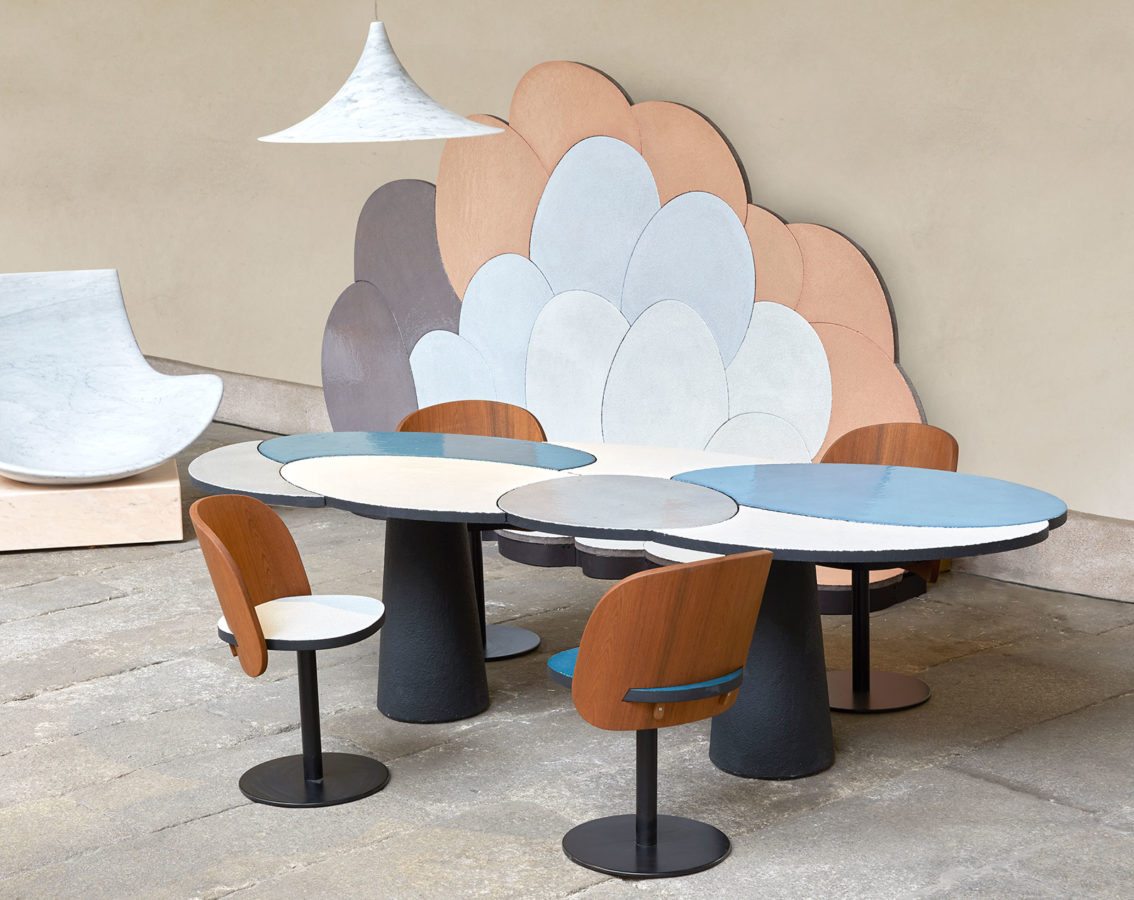 The tables are a union of pieces of lava colored with delicate enameling, with the volcanic texture generating a unique material.
The design concept of this table consists in the assembly of elements like a puzzle. This particularity together with the fully handcrafted process make for infinite customization possibilities. Produced in collaboration with Made a Mano (Italy).
Etnastone exists in :