Each lounge chair is customizable and numbered
Jangada is a modern twirling lounge chair, whose silhouette is inspired by wooden rafts from Brazil. The wide and asymmetric design of the shell offers various seating positions. Its sculptural curves, resolutely sensual and organic, are covered with heavy leather for increased comfort. The swivel base is in marble and provides great stability.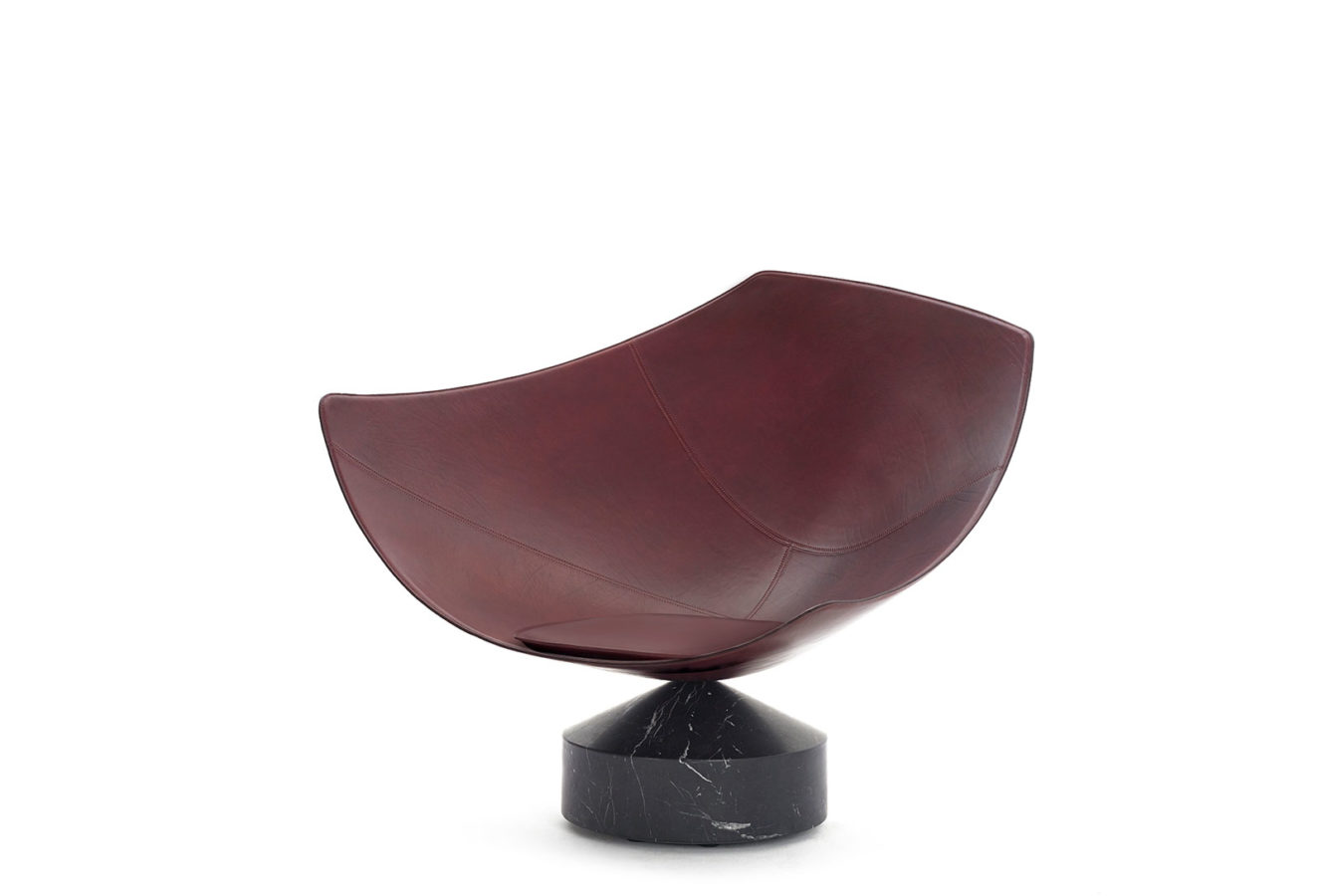 Jangada conveys, in a highly unusual way, the effect of a sliding movement and asymmetrical fusion. The perfect chair for the modern villain.