Jaganda is a luxury lounge chair, ideal as a contemporary furniture piece for a the living room for example.
As an eternal traveller, Babled inspire himself with the sails of the wooden Brazilian's rafts, introducing Brazilian seascape into high end interiors.
The wide and asymmetric design of the shell offers various seating positions. Its sculptural curves, resolutely sensual and organic, upholstery can be be bespoke. The original model is in leather, whereas a special edition, developed in exclusivity with Rogers & Goffigon high end fabrics and leathers is available as well.
Click here to request Babled's catalog with technical information.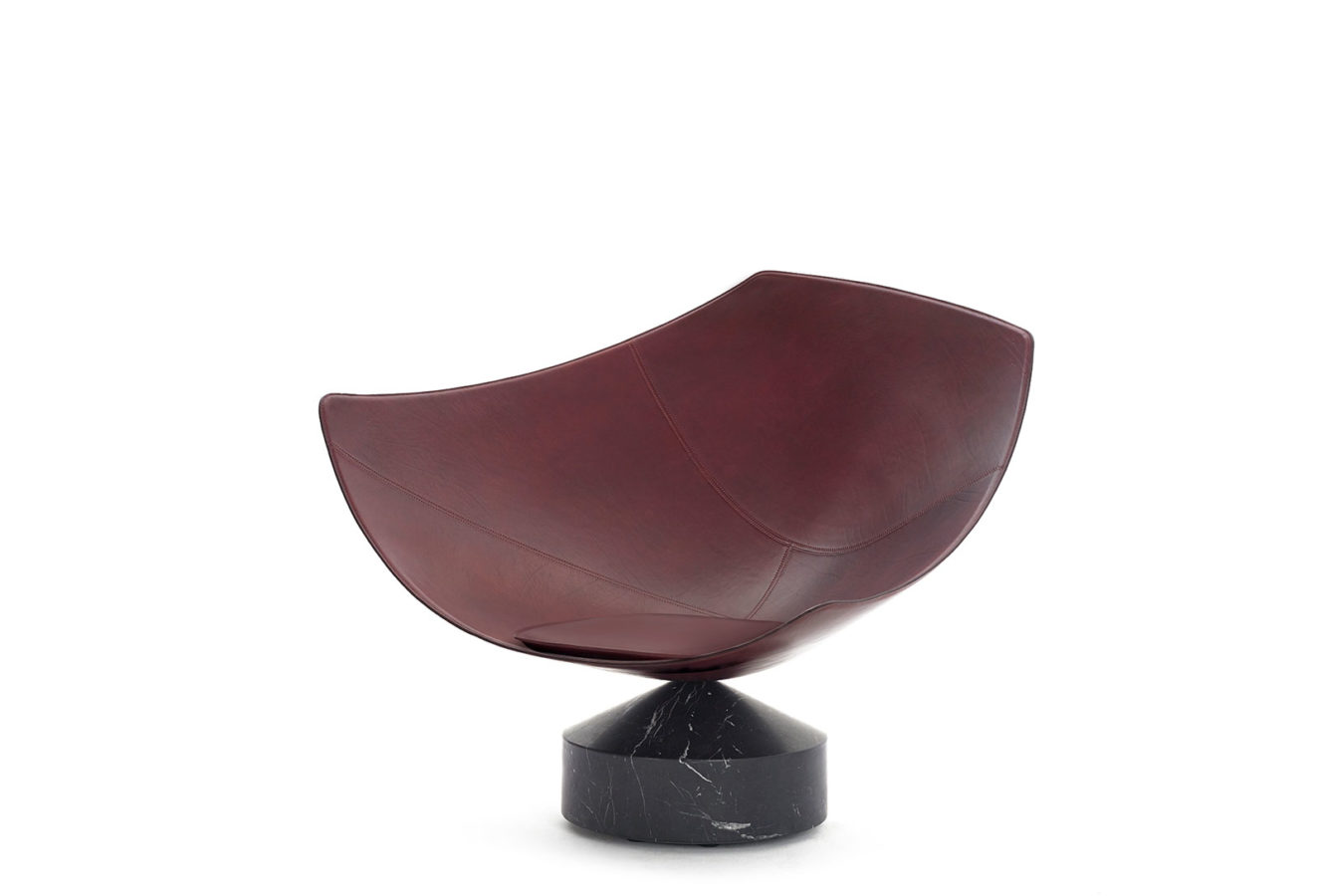 The original version of the Jangada conveys, in a highly unusual way, the effect of a sliding movement and asymmetrical fusion. The perfect chair for the modern villain.