Each cabinet is customizable and numbered.
Beverly was born out of the collaboration with the Portuguese foundation FRESS – which protects and promotes Portuguese decorative arts and handicrafts within the residency program curated by Passo Ao Futuro.
Click here to request Babled's catalog with technical information.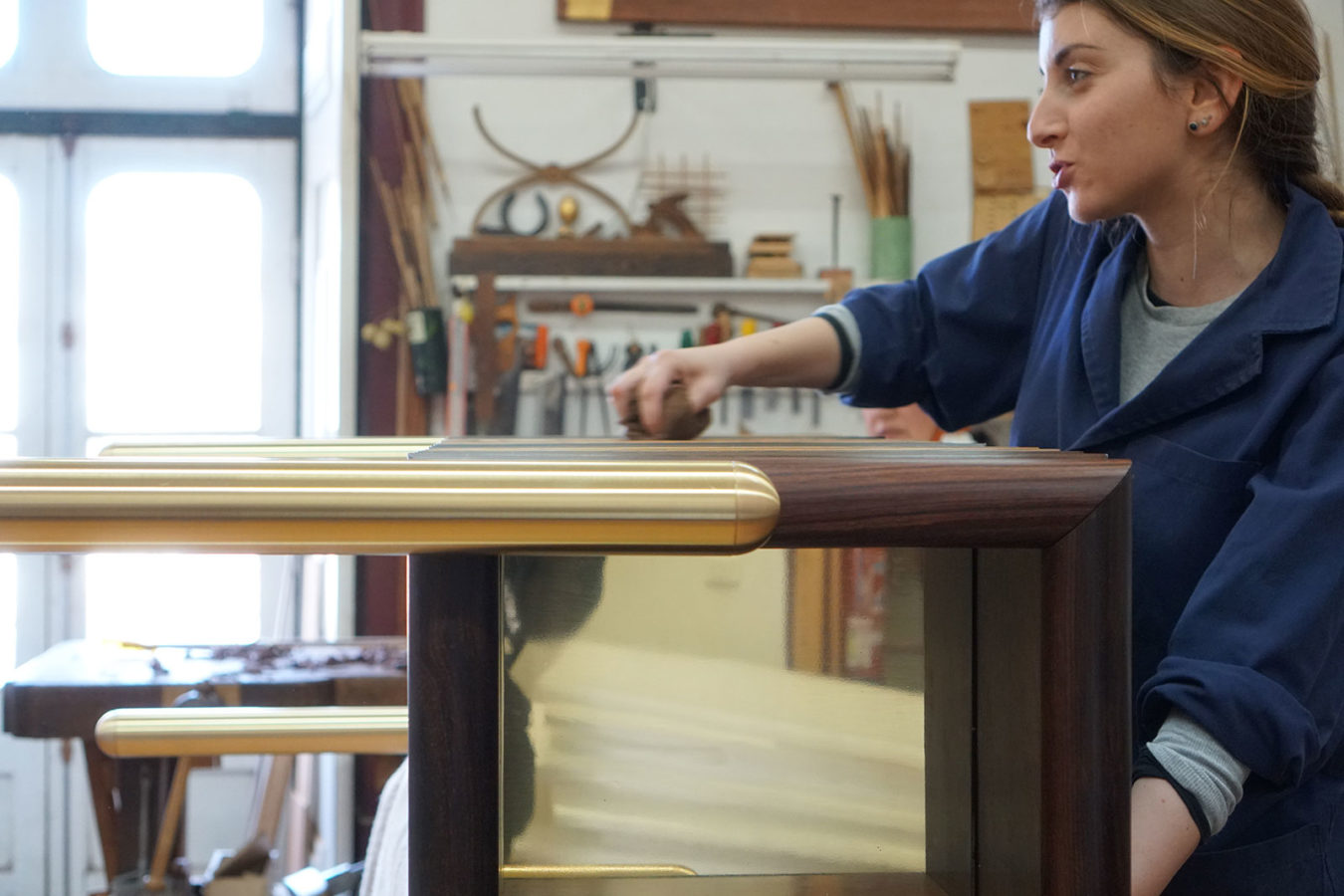 Handcrafted from different woods, including brown smoked oak, walnut, zebrano and palisander, this organic chest features a hand-carved unique surface design and suggests a mystery to be solved.
The Beverly side board has no front or back, no openings or visible handles, no planed surfaces: an invitation to discover and experience its shape. The mystery will eventually be solved, to include a further hidden storage compartment behind two cabinet doors. The two polished copper plates on the side create the illusion of spaciousness, depth and infinity. Four fine legs made of copper give this cabinet a fresh and sleek look. Beverly is available in additional styles, sizes and finishes.