Rogers & Goffigon introduces three new collections : Trouville, Lucca and Emma.
Trouville, a balanced stripe design, is the latest fabric to be introduced into the Rogers & Goffigon collection.
It is available in sixteen delightfully fresh colour ways all in combination with the perfect off-white ground. Super soft and supple, this very versatile, stripe was designed to coordinate with our classic linen check fabric, Homestead.
Trouville's washed finish enhances the comfortable feel of this fabric, perfect for upholstery, slip covers and a multitude of other applications.
Rogers & Goffigon is working on a solid fabric to coordinate beautifully with both Trouville and Homestead, which will be introduced in the middle of next year, or sooner.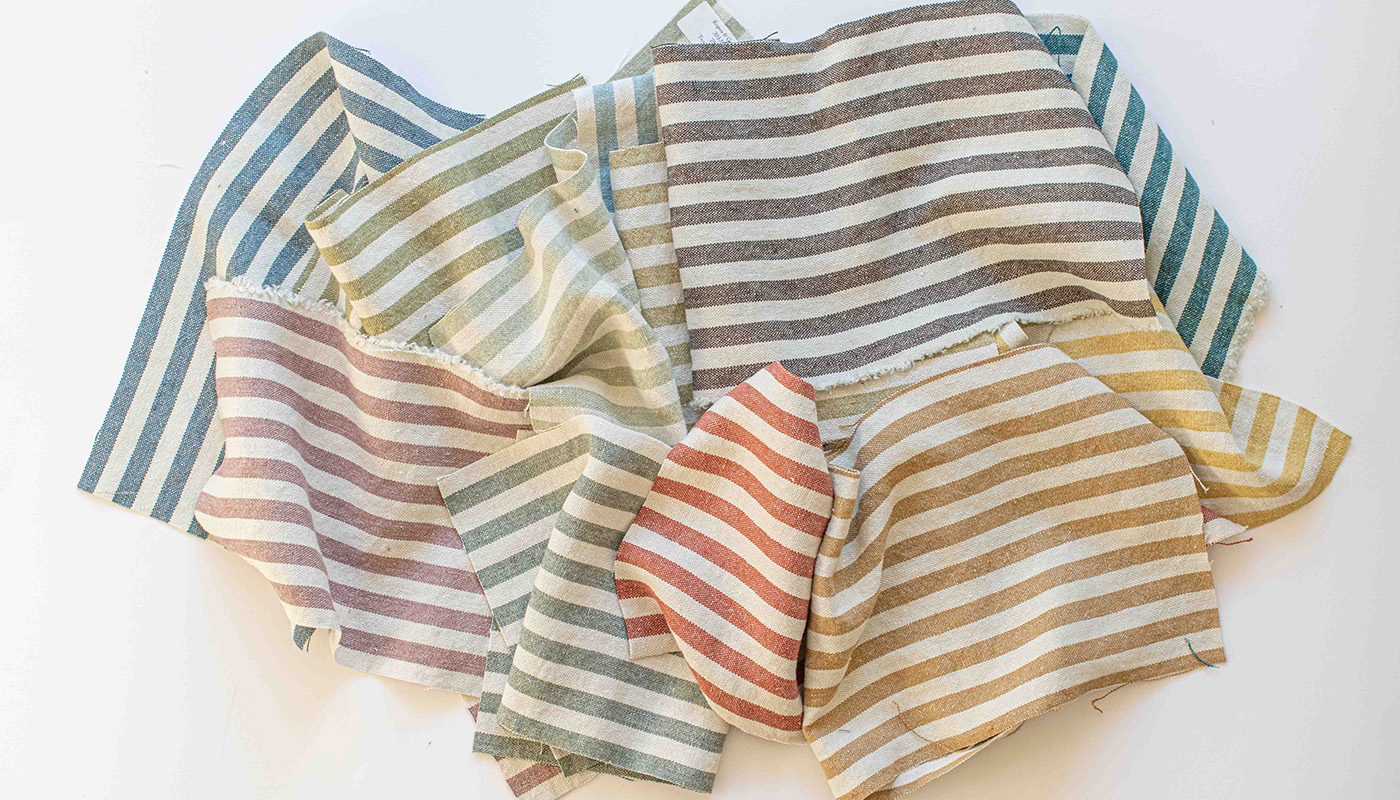 See the collection
Lucca is the ultimate luxurious cotton velvet by R&G.
Soft and supple, yet densely woven, it is available in thirty four rich, sumptuous colour ways.
Imaginative colour names like Toga, Moon, Coin Silver, Sandpiper, Thicket, Lead, Caffe, Mulberry, Damson, Spinel, Bellini, Persimmon, Terracotta, Corten, Armagnac, Overcoat, Chestnut, Camouflage, Picholine, Larch, Hamilton, Yaki, Blue Slate, Euclase, Neptune, Ultramarine, Bluebell, Gallium, Juniper Berry, Cypress, Engine, Dust and Narragansett, describe Rogers & Goffigon's signature colours and many other rich tones in this beautiful palette of fabrics.
This versatile velvet, with its beautiful, elegant luster, is as perfect in formal settings as it is in a more casual setting. Lucca can be used for upholstery, slip covers, draperies, wall coverings and accessories in any style of décor.
See the collection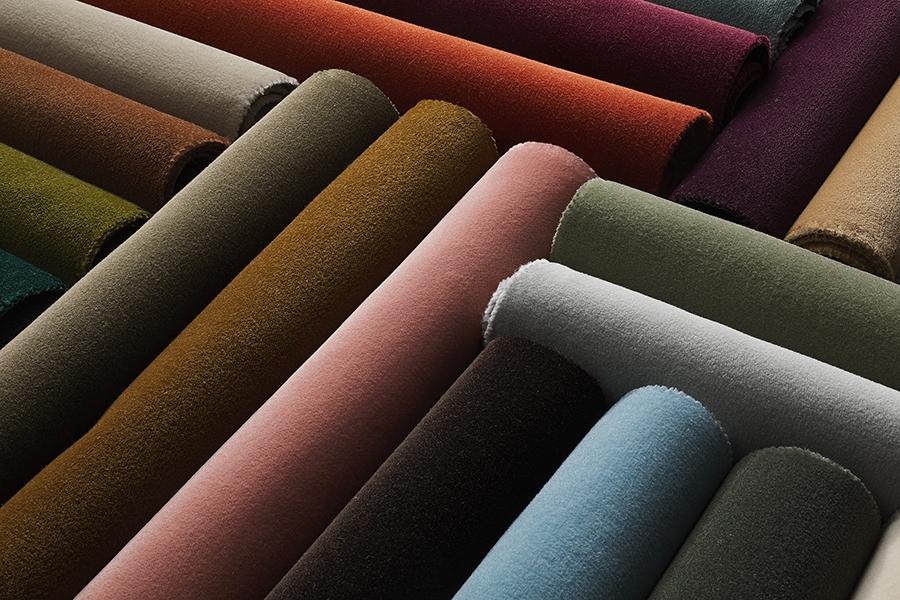 Emma is one out of the two R&G's screen-printed collections (more designs to come later in the year!)
Emma is available in five natural, soft colour ways, each printed on an off-white ground.
It was inspired by a printed leather on a woman's shoe from circa 17th/18th Century. This hand-drawn, simple flower and dot overall pattern, shown at right in the image above, shows the original pencil drawing with each element varying slightly across the repeat.
Then the design is hand-screened in England on a tightly woven, creamy, off-white wet-spun linen ground fabric woven exclusively for Rogers & Goffigon.
A versatile fabric, Emma is ideal for slip covers, draperies, shades, wall coverings, and accessories, especially in a warm and cozy, country setting straight out of Jane Austen novel.
See entire collection